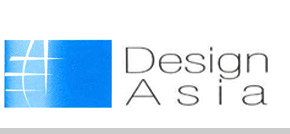 We are a leading group of companies providing interior and exterior decorating products and services to both corporate clients and private individual clients. We specialize in providing fully customized interior and exterior solutions to clients by catering to their specific individual needs. With us, clients have the opportunity to get all the interior solutions from concept to completion as a project and also as jobs under one company.
Our Vision

To be the most favored interior construction company in Sri Lanka.
Our Mission

To provide our customers the best interior solutions according to their taste & make their working & living environments a pleasurable experience.
Our Partnership
To give our customers the best Solutions, we work with the best.
Koththigoda Wijesundara Architects
Address
:
1 st Floor, 37, School Lane, Colombo 3,
Sri Lanka
Tel
:
+94 777 618 518, +94 779 317 517
Email
:
projects@kwa.bz
Web
:
www.kwa.bz/index.php?option=com_content
&view=featured&Itemid=555

Kumudu S. Munasinghe Architects
Address
:
Unit #1, Ocean 8, 26/B De Saram Road,
Mount Lavinia, Sri Lanka
Tel
:
+94 0714 712304, +94 0112 719793,
+94 0114 335065, +94 0114 527433
Email
:
kumuduarch@yahoo.com, panarch@sltnet.lk
Web
:
www.kumudumunasinghe.com

SSJ Associates - Architects
Address
:
16/7A, De Fonseka Place,
Colombo 05, Sri Lanka
Tel
:
+94 117 333 181
Email
:
info.ssjassociates@gmail.com
Web
:
www.ssjassociates.com, www.facebook.com/ssjassociates
Design Asia Group was established in 2005 with the aims of providing exquisite international standard high quality interior decorations, exterior decorations, furniture and fittings to our clients and to cater to the individual customer needs in the above mentioned areas.
The company has engaged in exquisitely detailed projects with the highest standards by employing creativity, high quality and sensitivity. We thrive on the creative and innovative designing and use of high quality building materials. We consider these issues to be of utmost importance, as opposed to adopting a prescribed style and response. Ultimately our aim is for each project to reflect an informed and original interpretation of the client's taste blended with international standards.
Our goal is to deliver the best possible environment for your Home & Organization.
An environment that:
Satisfies all your practical requirements.
Reflects your organization's personality and brand values.
Inspires individuals and enhances their well-being.
Encourages efficiency and productivity, and promotes success.
We work with best professional architects & designers and advisors to offer our clients the best level of creative & innovative services, while providing all the benefits of one company which is taking full responsibility for the delivering of the total project with the very best solutions.
We work hard to achieve quality, creativity & innovation at affordable prices for our customers through optimizing our entire value chain, by building long-term supplier relationships, investing in high quality production and working with the best designers and advisors.
We want to create a better space for all people impacted by our business.
In order to create a better space for all people impacted by our business, we have two companies in our group
Design Asia Group (Pvt) Ltd. - This company caters to the corporate clients.
Topbaas.lk - The most simplified way to connect with best home and office service experts under one roof.
The Management
Mahesh Samarathunga & Nilanga Samarathunga is the owners of the company. They have been leading the Design Asia Team for the last 10 years.
Eranga Mahesh Samarathunga B.Sc. (Mgt.) Hons. (UCD-Ireland), ADBM (NIBM) Managing Director
Mahesh & two of his friends found Design Asia Group (Pvt) Ltd back in 2005 to cater to the growing corporate interior construction market. Mahesh has 10 years of extensive experience in the industry & he has constructed some of the best interior constructions in the country such as Expo Rail Carriages of the Expo Train & Hotel Sapphire interior.
Nilanga Samarathunga
Director – Human Resources
Nilanga manage the whole Human Resources part of the Company. She has 10 years of experience running the company. She is reading for a Human Resource Diploma from the University of Colombo.
Samuel Chandrakantha
ICA Finalist (SL), MAAT (SL)
Director - Finance/Accountant
Samuel has been there with Mahesh since the inception of the company. He has been handling the finances of the company for almost 10 years. He is also running his own Accounting firm "Samuel & Co. – Accountants". Samuel is a Finalist of the Institute of Chartered Accountants & also a member of the Association of Accounting Technicians. He is articled at SJMS Associates.
Other Members of the Team
Suranga Hennayake – Project Manager
(Design Asia Group Pvt Ltd)
Shashika Liyanage – Assistant Project Manager
HND in Interior Design (NDI)
(Design Asia Group Pvt Ltd)
Roger C. Don – Manager Administration
(Design Asia Group Pvt Ltd)
Chathuranga Deshapriya - Manager – Strategic Planning & Development
B.Sc. (Mgt.) Hons. (UCD-Ireland), ADBM (NIBM), ICDL, English Dip.
(Home 360 Pvt Ltd)
Chamath Chandrasekara - Workshop Supervisor
ADME (City & Guilds), N.C.I.T (Mech. Eng.), English Dip.
(Design Asia Group Pvt Ltd)
Sudesh Fernando - Quantity Surveyor
N.C.T. Quantity Surveying, N.C.T. Eng. Draughtsmanship
(Design Asia Group Pvt Ltd)
Dilan Kothalawala - Technical Officer
N.C.I.T (Mech. Eng.)
(Design Asia Group Pvt Ltd)